Jeff was invited by the Champ David Nino Rodriquez to be a guest on the show.
Right on U Link: https://rightonu.podia.com Creating Wealth Course
SAVE 50% USE Coupon Code FATHER Limited Time
Link; Supporting Right on Radio https://patron.podbean.com/RightonRadio
Digital Soldiers: Welcome to the SoS Army [Shepherds of Sheeple Army] Web Site https://sosarmy.mailchimpsites.com/
Jessie's Patreon: https://t.co/6QbQiO7VyD?amp=1​
Subscribe:https://rightonradio.podbean.com/​
Follow: https://gab.com/ Right on Radio​
Telegram: https://t.me/right_on_radio Live
Right in the Real World!
We talk God and Politics,
Faith Based Broadcast Top level Intel by hosts Jeff and Jessie
News, views, Opinions and Attitudes
We are Your News Now. Keep the Faith
Comments (3)
To leave or reply to comments, please download free Podbean or

I heard a lady who babysat the guru of satellites… and it was said that he would bring the mark. That was decided at his birth or sometime in his early childhood….. so that says to me that the big "link" is the mark ??? Thoughts?
"If you knew how powerful your thoughts are, you'd never want to have a negative thought again" I love ❤ this so much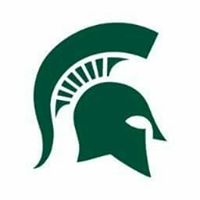 I had this same thought months ago. QFS does sound like a one world order too...What happens if its a switch a roo. Prayer is the most control most of is have.