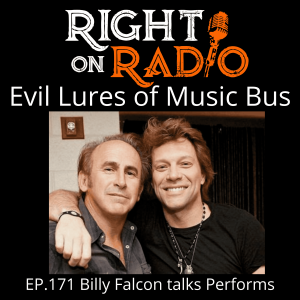 Friday Jun 25, 2021
EP.171 Billy Falcon, the evil lures of the music business. Interview and Performance
Singer Songwriter genuine Rockstar worship leader discusses his decades in and around the music business and the temptations that kept coming around. He has a sweet heart for Jesus and gives us a few moving performance's. He accepted Jeff's challenge.
Right on U Link: https://rightonu.podia.com Creating Wealth Course
SAVE 50% USE Coupon Code FATHER Limited Time
Link; Supporting Right on Radio https://patron.podbean.com/RightonRadio
Digital Soldiers: Welcome to the SoS Army [Shepherds of Sheeple Army] Web Site https://sosarmy.mailchimpsites.com/
Jessie's Patreon: https://t.co/6QbQiO7VyD?amp=1​
Subscribe:https://rightonradio.podbean.com/​
Follow: https://gab.com/ Right on Radio​
Telegram: https://t.me/right_on_radio Live
Right in the Real World!
We talk God and Politics,
Faith Based Broadcast Top level Intel by hosts Jeff and Jessie
News, views, Opinions and Attitudes
We are Your News Now. Keep the Faith
Comments (2)
To leave or reply to comments, please download free Podbean or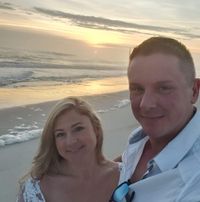 Wow wow wow I loooooove him!!! Holy spirit filled for sure!!!!

54 years, I was born in 66